Flame Ionisation (Ionization) (FID) Gas Detector
THE HEATH DP4 IS A FLAME IONISATION A.K.A. (IONIZATION) A.K.A. (FID) GAS DETECTOR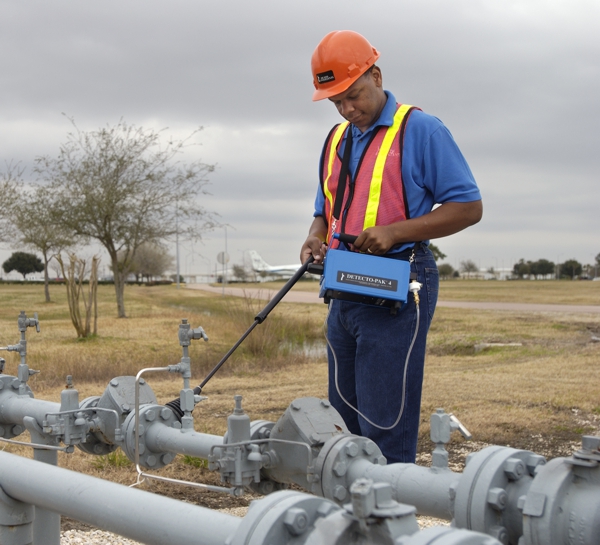 The Heath DP4 is a portable flame ionisation (ionization) gas leak detector for walking and mobile leak surveys.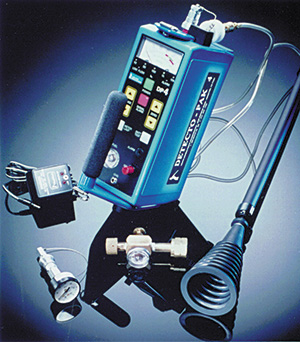 Whilst (FID) Flame Ionisation technology is now considered to be 'old' technology this unit is still widely in use as it is recognised to deliver very reliable results when SEARCHING for hydrocarbons.  This unit is not suited to CLASSIFYING leaks only SEARCHING.
The Heath DP4 has a fast response time due to a strong internal pump as should be used to find HYDROCARBON leaks.   Many other gas leak detectors will be selective to certain hydrocarbons e.g. selective to Methane only.
ABOUT FLAME IONISATION GAS DETECTORS …
When operating a controlled amount of fuel is mixed with a sample and burned. When hydrocarbons are present in the sample, ionization occurs.
This ionisation is electrically measured and converted to a visual indication of hydrocarbon level in PPM via the instrument's meter. The Heath DP4 reads from 0-10, 0-50, 0-100, 0-1,000, and 0-10,000 parts per million (PPM).
** CLICK HERE TO GET A RECOMMENDATION OR QUOTE FOR ANY HEATH OR GMI GAS DETECTOR **