Fugitive Emissions Gas Camera by Opgal the EyeCGas
EYECGAS FUGITIVE EMISSIONS GAS CAMERA
The EyeCGas – Fugitive Emission Gas camera is the WORLD'S ONLY Gas & VOC (volatile organic compound) camera classified for hazardous locations and certified by ATEX, UL, ANSI & CSA. 

These infrared cameras for VOC/gas leak detection are smart LDAR compliant and able to detect more than 30 volatile compounds such as Methane, Propane, Butane, Ethylene and Zylene.
The EyeCGas has a spectral range of 3 – 5 micrometres and so detect more VOC's than other gas cameras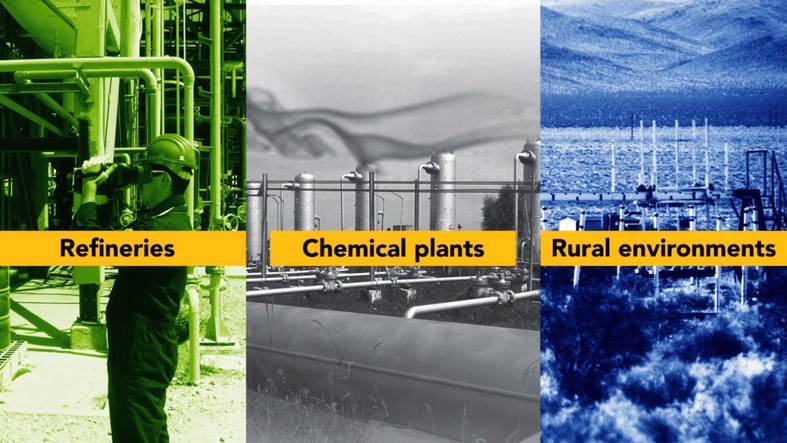 Leading Petrochemical, Oil and Gas companies use the EyeCGas to detect small and large leaks at residential and remote locations including refineries, compressor stations, well heads and where access to perform a traditional leak survey can be problematic.
CLICK HERE TO GET A RECOMMENDATION OR QUOTE FOR ANY HEATH, OPGAL OR GMI GAS DETECTOR
And unlike other gas cameras the EyeCGas has been specifically ruggedised for use in the field.  It doesn't look or feel like other gas cameras and offers an unmatched design, coupled with superior specifications, reducing operator fatigue and delivering on safety promises.