Gas leak surveys and audits
GAS LEAK DETECTION SURVEYS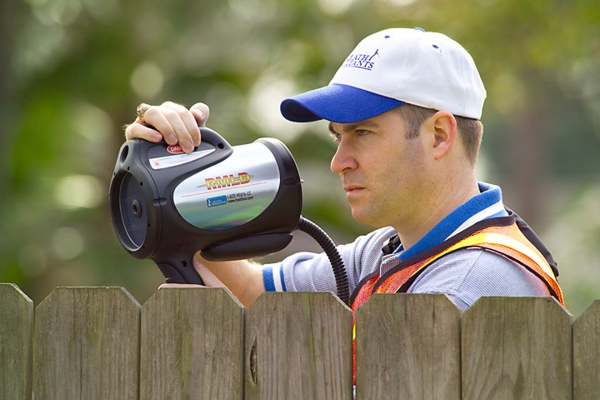 Heath Pipeline Services Pty Ltd performs GAS LEAK SURVEYS in accordance with Australian standards, relevant legislation and codes of practice. We have developed Standard Operating Procedures (SOP's) that clearly describe the services we provide. However we do adapt our procedures to meet client requirements, where full consultation and planning has taken place. Typically we survey above and below ground pipelines (associated infrastructure), well heads, gathering systems, and compounds i.e. compression and sales stations.
When performing a survey an experienced one, two or three man team, will survey facilities/infrastructure as described by SOP's and client directions. Upon completion of a survey we produce a final report, ordinarily covering:
Summary of results
Instrument calibration details
Safety vehicle details
Survey procedures
Report data
Scope and coverage
Classified leak lists
Reports for facilities, including GPS coordinates
Other information as may be requested by our client  (this may include photos and videos)
Written daily reports are also completed throughout the course of any survey we conduct
Our consultants are highly trained and utilise industry leading, INTRINSICALLY SAFE equipment, achieving accurate, productive and safe surveys for our clients. The types of equipment available for surveys include:
Gas leak detectors (GMI, Heath)
Fugitive emissions sampling equipment (Heath)
Fugitive emission detection cameras (Opgal)
Infrared cameras (Opgal)
Pipe locators (Heath)
Proprietary software
GAS LEAK AUDITS
When performing a GAS LEAK AUDIT an additional consultant attends for the duration of a gas leak survey and performs consistent pipe location, using a pipe locator as an alternative to following ROW (Right of way signage) for the location of any pipes.
RIGHT OF WAY (ROW) SURVEYS
A RIGHT OF WAY (ROW) SURVEY can be completed at the same time as a gas leak survey or gas leak audit. As a complementary service our consultant will compile a comprehensive report related to the condition of your right of way. Right of Way Survey report includes GPS references (photos and videos where requested) to aid with completing rectification works.
To learn more about how we can assist you in the field, click here to contact us.  Our Field Services Manager will be pleased to provide any advice, references, specifications or a quotation/estimate for your consideration.