PPM, %LEL, %VOL, CARBON MONOXIDE MONITORING GAS DETECTOR
THE FIRST RESPONDER FROM GMI WAS DESIGNED FOR EMERGENCY RESPONSE WORKERS AND MEASURES IN PPM, %LEL, %VOL, WITH CARBON MONOXIDE CAPABILITY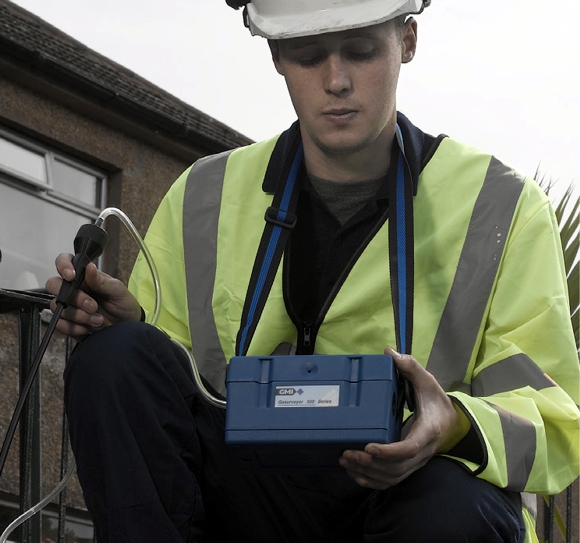 ** CLICK HERE TO GET A RECOMMENDATION OR QUOTE FOR ANY HEATH OR GMI GAS DETECTOR **
Designed by GMI the First Responder is a combustible gas indicator designed for emergency response technicians in the gas industry.
This gas detector is suited to find flammable gas leaks at PPM, LEL and % Vol levels with the addition of carbon monoxide for internal atmosphere monitoring.
An optional external range diffusion probe with high speed semiconductor sensor enables rapid response in detecting small fitting leaks.
Use the First Responder to perform gas leak surveys, detect gas escape and perform carbon monoxide detection.
Important features of the First Responder include:
PPM , LEL and Volume flammable gas ranges for leak detection and general safety monitoring
Carbon Monoxide range for internal atmosphere monitoring
Probe mounted Semiconductor Sensor (Range 0 – 10,000 ppm), providing instant response leak detection with audible / visual 'Ticker' (Geiger) alarm indication
Simple four button operation allowing access to all features
Automatic and manual datalogging
Integral pump with flow fail sensor; sample path protected by hydrophobic filter and auto pump switch off
Certifications include:


IEC
Ex d ia IIB T3
ATEX
II 2G Eex ia d IIB T3
UL913
Class 1 Div 1 Groups CD
CSA
Class 1 Groups CD T3
CE
** CLICK HERE TO GET A RECOMMENDATION OR QUOTE FOR ANY HEATH OR GMI GAS DETECTOR **