PPM, %LEL, %VOL, Fast Response Gas Detector – Leaksurveyor by GMI
THE GMI LEAKSURVEYOR MEASURES FLAMMABLE GAS IN PPM (0 – 10,000 PPM), %LEL, %VOL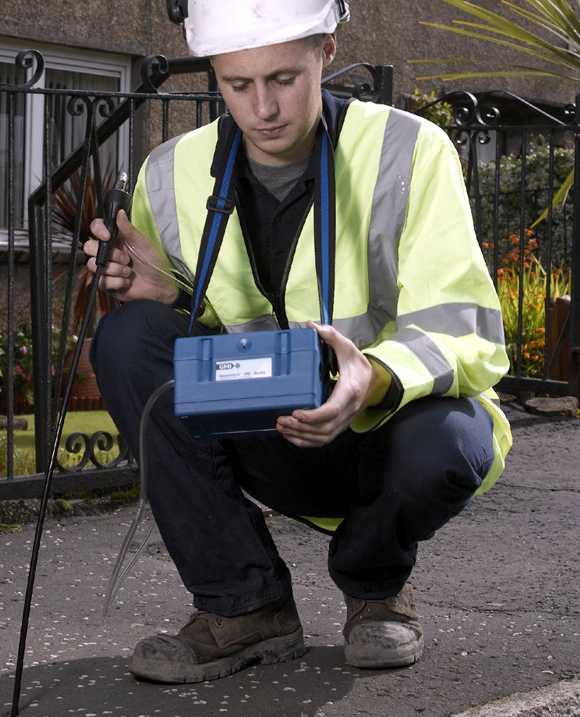 The GMI Leaksurveyor Gas Detector is designed to provide a fast response and highly sensitive.  Find distribution / gas leaks quickly in PPM (up to 10,000 ppm), %LEL, %VOL for improved safety or whilst you are barholing.
** CLICK HERE TO GET A RECOMMENDATION OR QUOTE FOR ANY HEATH OR GMI GAS DETECTOR **
KEY FEATURES INCLUDE:
Integral Semiconductor Sensor (Range 0 – 10,000 ppm), providing fast response leak detection
PPM , LEL and volume flammable gas ranges for leak detection, general safety monitoring and barholing
Audible and visual 'Geiger' alarm indication on ppm range
Integral pump with pressure sensor for flow fail detection with sample path protected by hydrophobic filter
Rugged polypropylene case, sealed to IP54 rating, suitable for outdoor use
USE THE LEAKSURVEYOR FOR:
Leak Detection
Bar Hole Survey
Gas Escape detection
CERTIFICATIONS INCLUDE:
IEC
Ex d ia IIB T3
ATEX
II 2G Eex ia d IIB T3
UL913
Class 1 Div 1 Groups CD
CE
The GMI Leaksurveyor, fast response PPM (0 – 10,000 PPM), %LEL, %VOL gas detector is available for hire or to purchase through Heath Pipeline Services.
** CLICK HERE TO GET A RECOMMENDATION OR QUOTE FOR ANY HEATH OR GMI GAS DETECTOR **