PUMPED PERSONAL GAS DETECTOR
GMI PS200,
PUMPED

, PERSONAL GAS DETECTOR FOR CONFINED SPACE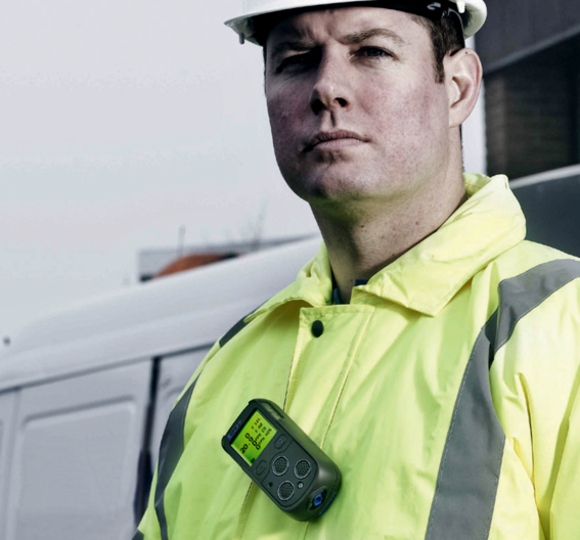 DESIGNED BY GMI, THE PS200 IS A PUMPED PERSONAL GAS DETECTOR DETECTING UP TO FOUR GASES (CO, H2S, 02, LEL) Methane, Oxygen, Carbon Monoxide, Hydrogen Sulphide, AS WELL AS OTHER FLAMMABLE GASES
The PS200 Series pumped, personal, gas detector, detects all possible combinations of CH4, O2, CO, H2S, as well as other flammable gases,  and can be customised to suit you needs.  If you need a single gas detector – no problem.
All gas readings are displayed on screen at the same time.  Manual bump tests can be carried out at anytime.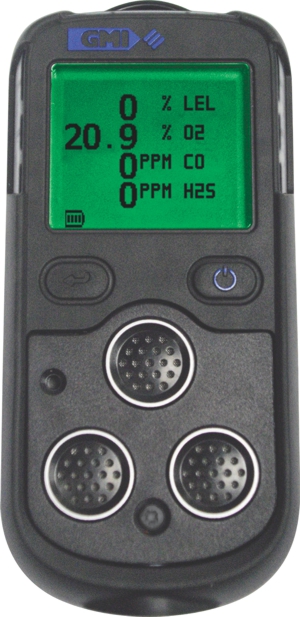 The Ps200 pumped, personal gas detector features:
Simple 1-button operation
7 colour choices available
Any combination of (LEL/O2/CO/H2S)
Audible, visual and vibrating alarms
Fully certified
Internal pump (optional)
Lightweight
Sensor integrity checking
Robust construction
Ease of maintenance
The PS200 accessory pack includes the following as standard:
USB Charging/Comms Clip, Universal Power Plug, User CD-ROM, Quick Operating Instructions. Tubing (3m) complete with a Quick Connector is also supplied as standard with pumped instruments.
** CLICK HERE TO GET A RECOMMENDATION OR QUOTE FOR ANY HEATH OR GMI GAS DETECTOR **
A PUMPED PERSONAL DETECTOR FOR CONFINED SPACES
The PS200 pumped, personal gas detector, provides unrivaled protection in confined space applications with audible and visual alarms in the event of exposure to flammable or toxic gases.
Pre-entry checking can be carried out with the optional internal sampling pump, and diffusion operation ensuring maximum battery life in confined spaces.
AUTO BUMP & CALIBRATION STATION TECHNICAL SPECIFICATION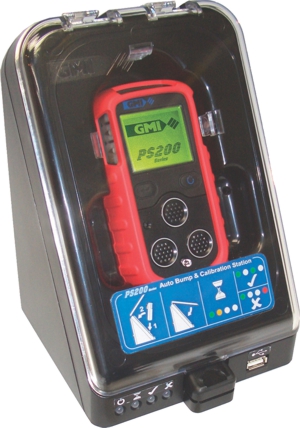 To complement the PS200 pumped, personal gas detector, GMI has developed a compact, robust and easy to use Auto Bump & Calibration Station that can provide full bump and calibration options.
Data transfer is facilitated using a USB memory stick with Standalone software that is simple to set up and customise based on end users' specifications. Standalone, PC, and ethernet versions are available.
Your customised, PS200, pumped, personal gas detector by GMI is available for purchase through Heath Pipeline Services.
Click here to contact us, discuss options and receive a written quote.
Click here to download your PS200 pumped, personal gas detector brochure.
** CLICK HERE TO GET A RECOMMENDATION OR QUOTE FOR ANY HEATH OR GMI GAS DETECTOR **