Therm-App® TH & HZ Infrared Mobile Cameras
Therm-App® TH & HZ HIGH RESOLUTION MOBILE INFRARED CAMERAS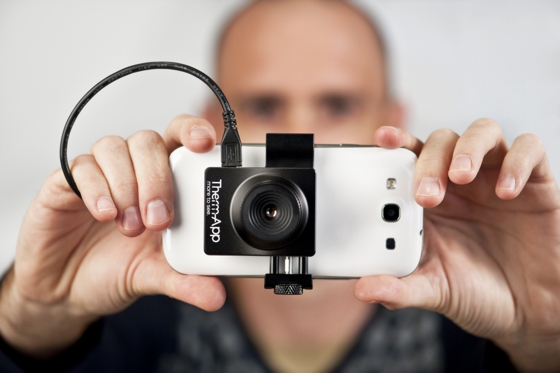 Transform your android device into a professional quality, thermal camera, developed by Opgal.
Following on from the release of the original Therm-App® device (suitable for personal use) our supplier Opgal have now released the Therm-App® TH & HZ, targeting professional thermography and outdoor applications respectively.
About The Therm-App® TH …
The Therm-App® TH device, dedicated for thermography  applications, offers a suite of features including full radiometric capability, multiple color palettes, video and sound recording, as well as efficient reporting and data analysis.
About The Therm-App® HZ …
The new Therm-App® Hz is a high-end solution for security, safety and other night / outdoor applications. Through its higher 25 Hz frame rate, Therm-App® Hz delivers smooth thermal images, especially when the user or the targets observed are on the move.
CLICK HERE TO GET A RECOMMENDATION OR QUOTE FOR ANY HEATH, OPGAL OR GMI GAS DETECTOR
Why Therm-App® HZ or TH for mobile infrared?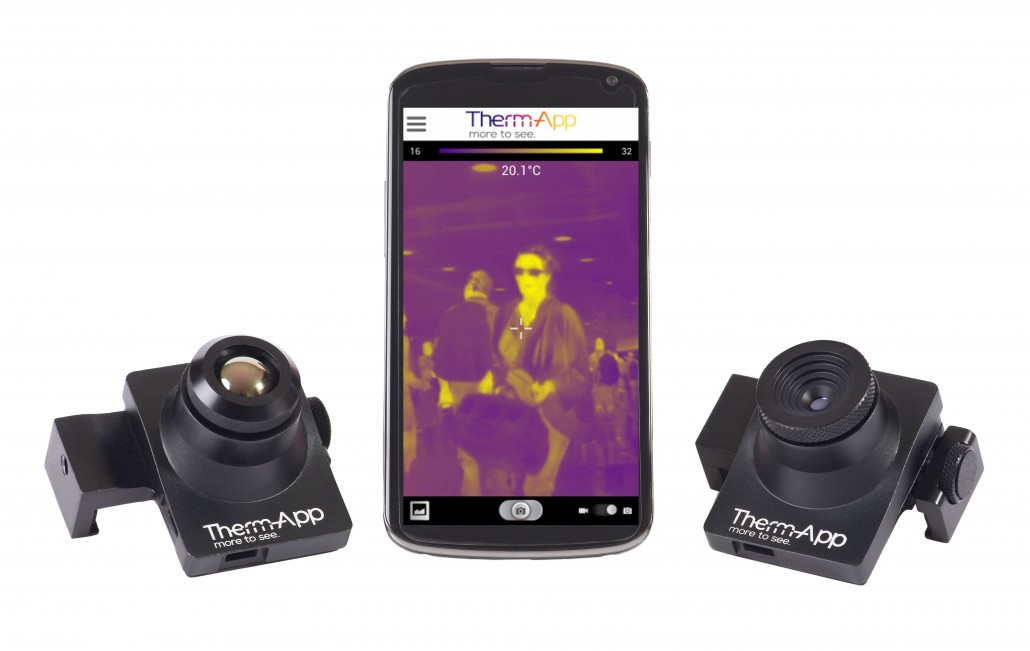 The Best IR Solution for Ease of Use … No installation. No prior technical knowledge required. Simply download the Therm-App™ application, clip the Therm-App™ device onto your Android device, plug in the USB cable and you're good to go.
The Only Mobile IR Camera with a Modular Design … INTERCHANGEABLE LENS … With its interchangeable lens, the Therm-App™ device provides effective detection of faraway targets through its long range (19 mm) lens, and a wider view through its 6.8 mm lens.
Low Power Consumption … With less than 0.5W power consumption, you can rely only on your smartphone to power your Therm-App™ device. No need for an external power source.
One Device, Multiple Phones … Share your Device with Colleagues …
The universal connector ensures that the Therm-App™ device will fit most smartphones perfectly. Moreover, a single device can be shared among several users, offering convenience while reducing costs. And when you upgrade your smartphone, your device's performance will grow accordingly.
Use Tripods, Telescopic Poles etc …
With its standard 1/4? mounting thread, the Therm-App™ device can be mounted onto a wide variety of accessories such as tripods, handles, telescopic poles, etc.
CLICK HERE TO GET A RECOMMENDATION OR QUOTE FOR ANY HEATH, OPGAL OR GMI GAS DETECTOR