Vehicle Mounted Gas Leak Detection – OMD (Optical Methane Detection) HEATH
OPTICAL METHANE DETECTION – VEHICLE MOUNTED – HEATH OMD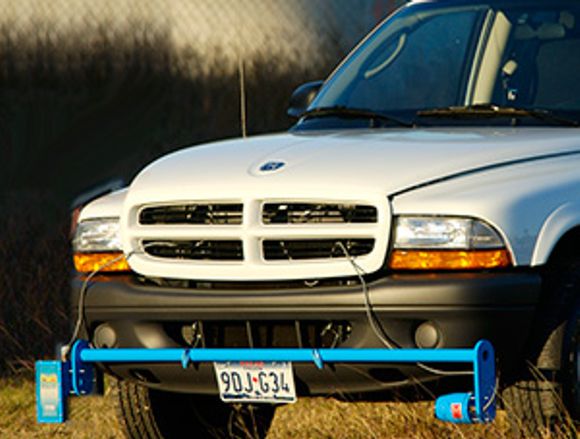 The Optical Methane Detector (OMD™) was specifi­cally designed for the mobile inspection of buried natural gas distribution, transmission and gathering pipelines
** CLICK HERE TO GET A RECOMMENDATION OR QUOTE FOR ANY HEATH OR GMI GAS DETECTOR **
This field proven technology combines sensitivity, selectivity and speed through the use of optics and electronics.
Field experience has proven that given adequate survey and meteorological conditions the OMD increases productivity 50% or more over current mobile survey.
A contributing factor to the increased productivity is the instantaneous response to leak indications versus the time delay present with cur­rent flame-ionization technologies.
Much of the maintenance associated with flame-ionization units, including moving parts, external fuel gases, outside sources of dust, dirt, moisture and water ingress, is eliminated with the OMD.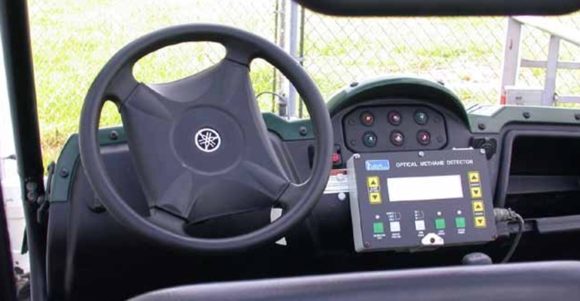 The OMD is mounted on the front of a survey vehicle.
It employs an infrared (IR) light beam that shines across the front of the vehicle. An optical filter in front of the detector transmits methane IR wavelengths from the light source. In the absence of methane, these wavelengths are unaffected and produce a steady output signal from the detector. The presence of methane causes a signal, audio and visual, which is transmitted to the display in analog and digital form inside the vehicle. The OMD can detect leak indications in concentrations of less than 1 part per million (ppm) at 10,000 measurements per second.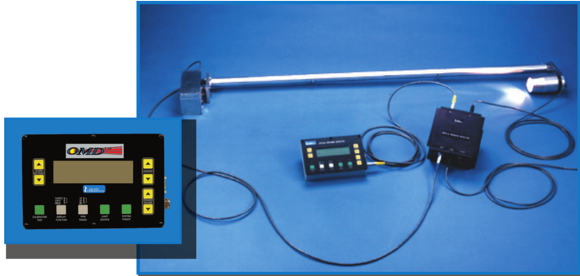 The Heath OMD is calibrated by the driver or technician from inside the vehicle eliminating potential hazards such as explosive calibration gases. Leak indications are both audible and visual inside the vehicle at concentrations of less than 1 part per million (ppm) at 10,000 measurements per second. Data can be sent to a data logger or translated to a ground positioning satellite (GPS) system. Adding-on the Heath Survey Tracker will allow the ability to log mobile leak survey data and GPS locations of all natural gas leaks detected.
** CLICK HERE TO GET A RECOMMENDATION OR QUOTE FOR ANY HEATH OR GMI GAS DETECTOR **